Who We Are

Paul Harrison: Vocals, Flute, 12-string guitar, Electric guitar.
Following childhood piano lessons, Paul taught himself to play guitar as a teenager. Around that time he discovered prog rock and spent many happy times exploring the classics of Genesis, Yes, Pink Floyd, Jethro Tull and Van der Graaf Generator. Bitten by the bug, he nurtured a dream to be in a prog band, and, on moving to the US in 1996, he recorded two original albums as bass player with Californian prog rockers Mind Furniture. Not satisfied, he wanted to sing prog and play flute. Rather than join another established outfit, he decided to form his own. Thus he became both a multi-instrumentalist and the driving force behind Comfortably Prog.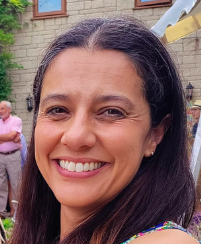 Amanda Warhaftig: Vocals, Flute
Meet Amanda, the talented flautist and vocalist of Comfortably Prog. With her versatile skills and unique style, she adds a dynamic touch to the band's music. Amanda's passion for music began at a young age when she first picked up the flute. She quickly developed a love for the instrument's expressive sound and has been playing it ever since. Along the way, she also honed her vocal abilities and became a longstanding member of Stratford's Shout Choir. Amanda also plays flute in the Stratford Festival Orchestra. Her commitment to learning and performing a wide range of musical genres has led to her recent introduction to the world of progressive rock.
Dave Jutton: 12-string guitar, Electric guitar
A self-taught player, Dave has performed in a wide range of bands since his teens. The opportunity to join Comfortably Prog was too good to miss with all those great guitar parts to perform. Since the band took off, he enjoys bringing this beautiful music to established prog fans or for the first time to new ears.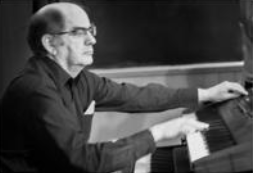 Keith Rossiter: Piano, Synthesisers, Flute
Keith started learning piano at the age of 6. He first got interested in synthesizers at highschool where they had an EMS VCS 3, as used by many an early prog band. Then classical music intervened and Keith started playing clarinet and saxophone. A talented craftsman, Keith has made a violin, although he is unable to play it. Keith has played shows at the Edinburgh Fringe and recorded Beatles covers at Abbey Road studios. Now, things have come full circle as he gets to play synthesizers again with Comfortably Prog.
Chris Davis: Bass and electric 12-string guitars, backing vocals
A schoolmate of Paul's, Chris shares many of the same influences as a long-term fan of progressive rock. He brings his multi-instrumental skills to the band, playing bass and 12-string guitar as well as providing backing vocals. Chris leads the Skirrid ceilidh band and he also performs as a singer-songwriter in his own right. In this guise, Chris has opened the last two Scorpionfests – Warwickshire's annual rural jamboree of diverse music and good times for all!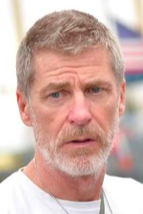 Pete Barry: Drums
Pete has been playing drums since he was a teenager, and has played in more bands than he cares to remember. Pete has been an avid fan of prog rock and classic rock since his youth and, as a teen, he used to drum along to Phil Collins Genesis drum parts as well as those of Neil Peart of Rush. Before joining Comfortably Prog, he played in local band The Loose Covers for several years. He is now enjoying recreating some of the great drum parts of the 1970's for Comfortably Prog.
Emilio Villano: our Sound Guy
Emilio is a talented musician and producer in his own right. Since graduating in Music Production from the BIMM Institute in Bristol, his unique electronic soundscapes have captivated club and festival audiences alike. He brings his keen ear and technical skill to the Comfortably Prog live sound, adding that extra magic to the experience for our audiences. A truly sound guy!
Becky Patterson: Guest Vocals, Tenor recorder 
Becky appears for TC as a guest on a couple of tunes in our set. She has a background in classical woodwind and is a former member of the South Birmingham Wind Orchestra. Having travelled the world at eight miles high she has now returned to earth, music, family and messing about with cars. Her love of music, singing and her instrument shines through.